❤️ Emoji use in Domain Name or URLs of Website ❤️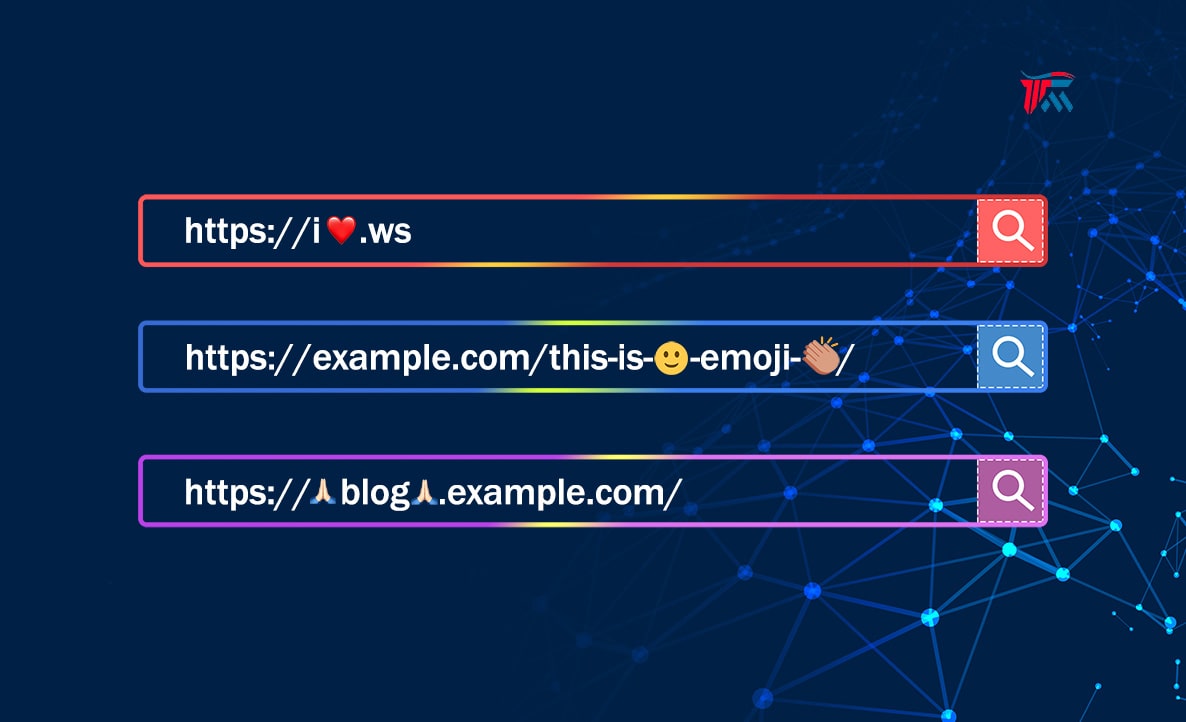 Emoji ? can make up your old-fashioned textual URLs into emoji web links or domains.
Emoji are pictorial symbols typically presented in a colorful form and used inline in text. The language of emoji is universal and understood all over the world by almost anyone.
People love emoji; today, 95% of humans online have used emojis. You'll find all emojis on WhatsApp, Facebook, Instagram, Twitter, Snapchat, etc.
Not only can you create emoji URLs or paths, but you can also generate emoji domain names.
Emoji use in URLs of websites?
You can use emoji in the domain names, sub-domain names, and path or directory (URL). There are no limits to creativity. You can manually specify your custom emoji to make up your old-fashioned textual URLs into emoji web links.
It is most useful when you use it in a blog post or any internet forum URL.
Why use emoji in URLs? Pros and Cons
Pros
We need to make them more visible so people can memorize more easily and notice them.
Emojis are an essential marketing tool to increase Click-Through-Rate (CTR).
To create brand-new product campaigns, you can use emojis in URLs.
Faster than words for better marketing campaigns and higher user engagement.
Emoji Characters can improve relevancy in search.
100% compatible with all modern browsers.
Emoji domains are fully Google-compatible.
Cons
Only now, emoji domain names can be difficult to register. From there, the setup is a pain.
Some technical and intellectual property barriers exist before emoji URLs are available on any domain.
It won't support all browsers.
Some search engines lack the design to find them.
Not all top-level domains support emoji. The domains .com, .net, and .org are legally prohibited from hosting them.
How to add emoji in the URL?
You can copy and paste an emoji into a URL in WordPress; otherwise, you need to grab the Unicode.
https://example.com/%EF%B8%8F-red-heart-%EF%B8%8F/
However, in a browser, your URL will look like this:
https://example.com/❤️-red-heart-❤️/
How does it work?
The system works because emoji are lettering and ASCII symbols. The browser uses a strategy called "Punycode*" to convert into internationalized domain names (IDN)"❤️❤️❤️" to "xn--qeiaa" behind the scenes. Emojis are automatically translated into code and routed like any other website URL. Then you can see the domain name displayed as an emoji.
Punycode represents Unicode with the limited ASCII character subset used for Internet hostnames. Using Punycode, hostnames containing Unicode characters are transcoding to a subset of ASCII consisting of letters, digits, and hyphens called the Letter-Digit-Hyphen (LDH) subset.
Punycode Converter
IDN converter, a tool for Punycode to Text/Unicode and vice-versa conversion
Where to find emoji?
The easiest way to find is to google "copy and paste emoji" and go to a site:
Where do I use emoji?
You can use emojis in URLs and even in domain names.
Blogs posts, message boards, and online forums.

Social media.

Newsletters & email marketing campaigns.

Business cards.

Billboards, Notice, or Poster.
Emoji Domain Registration
Only some of the TLDs currently allow the registration of emoji domains. Now, ccTDLs supporting and availability of emoji domains is limited. As of May 2019, there are sixteen top-level domains for which registration is possible: .ai (Anguilla), .cf, .ga, .gq, .la (Laos), .ml, .tk, .st, .fm, .to (Tonga), .je, .gg, .kz, .com.kz, .org.kz, and .ws (Western Samoa).
https://i❤️.ws
https://idotz.net/emoji/
https://domainoji.com/
Emoji URL Shortener
URL shortener like bitly, but with emojis
https://xn--kn8h.to/
https://xn--vi8hl0c.ws/
http://xn--ki8h.ws/
Conclusion
You can put emojis in URLs and even in domain names!