---
Tips for Effective Social Media Marketing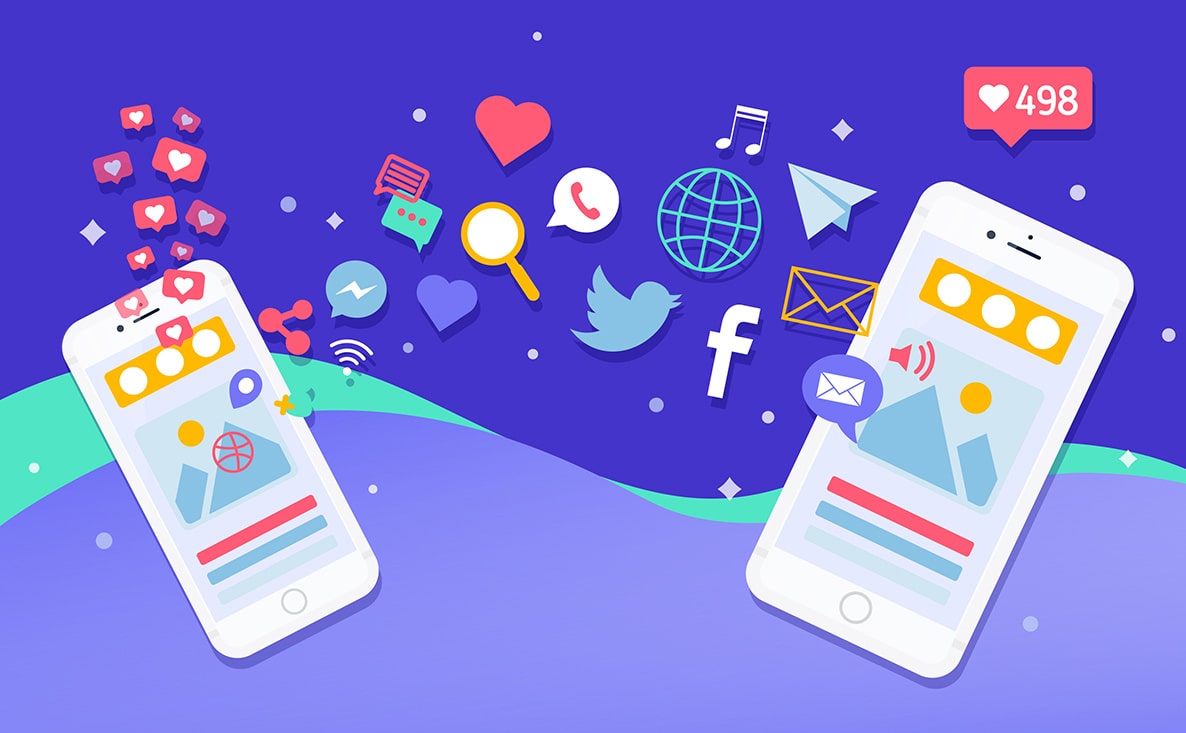 Reach new audiences and expand your possibilities with the help of social media marketing services.
Social Media Marketing (SMM) definition:
Social Media Marketing is powerful marketing techniques. That use social media applications or platforms to promote your products or brands to exposure, awareness and broaden customer reach by uploading text, images, videos or audio files etc.
Most popular Social Media Marketing Platforms and worldwide Monthly Active Users (MAUs) in millions.
Facebook – 2603 million+ MAUs
YouTube – 2000 million+ MAUs
WhatsApp – 2000 million+ MAUs
Messenger – 1300 million+ MAUs
WeChat – 1203 million+ MAUs
Viber – 1170 million+ MAUs
Instagram – 1082 million+ MAUs
QQ – 694 million+ MAUs
LinkedIn – 675 million+ MAUs
Qzone – 517 million+ MAUs
Reddit – 430 million+ MAUs
Telegram – 400 million+ MAUs
Pinterest – 367 million+ MAUs
Twitter – 334 million+ MAUs
Tumblr – 327 million+ MAUs
Line – 194 million+ MAUs
Special Reports:
As per the Digital 2020 Global Overview Report, More than 4.5 billion people now use the internet, while social media users have crossed the 3.8 billion all over the world. These accounts for nearly 60% of the world's population and this number is increasing day by day.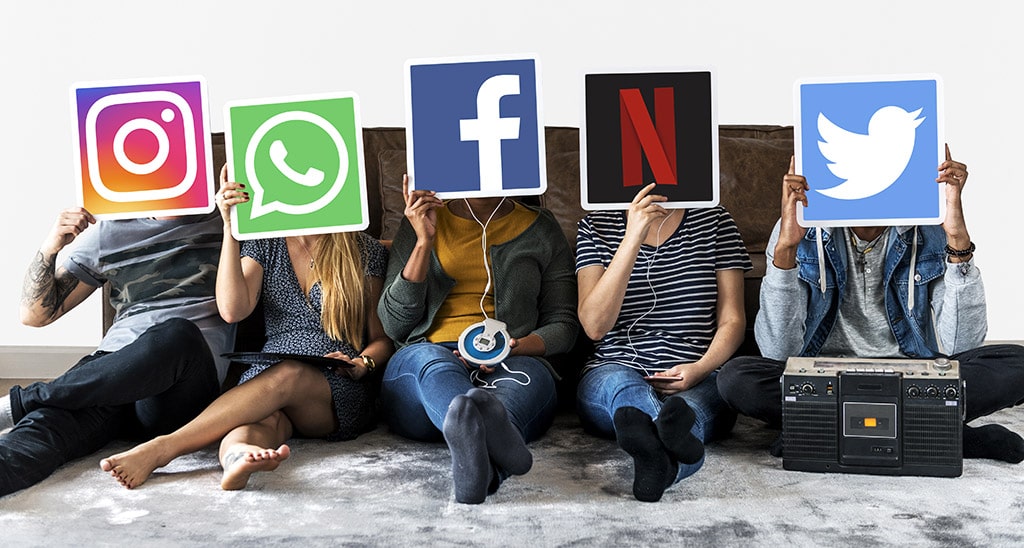 Almost every business has now become a part of Social Media platforms. And if your company hasn't, then make sure to get it online. Marketing a product online gives your product a limitless customer base and is not restricted to a limited area. Your product can travel across the entire world with the help of Social Media Marketing strategies.
Not just promoting a product, but social media is beneficial to communicate with your customers. It is a kind of niche market where you can sell anything by targeting the proper set of customers. It can assist you to win your customers trust, improving your business's reputation and brand awareness.
However, you might already be aware of classic marketing methods through newspapers, brochures, print ads in magazines and posters. Social Media Marketing is quite similar but with the use of many innovative ways.
Why should you choose Social Media Marketing?
#1. Innovation: The First thing is to innovation. With a change in lifestyle and technology, you need to keep your brand's advertisement up-to-date because if you don't, then among this huge competition there are chances your brand might disappear.
#2. Brand Awareness: Social Media gives you a huge audience where customers are spending lots of time; it helps you improve visibility, and thus increase recognition of your brand.
#3. Affordable and cost-effective: Broadcast TV, Newspaper, Direct Mail, Magazine and Billboards advertising are costly. Whereas, managing paid promotions on social media are attainable and reach a larger number of people if done strategically and helps you cut marketing costs.
#4. Specific Audiences: Paid promotions through social media allow you to targeted ads the specific people that will presumably become your future customers!
#5. Free Promotions: Even without paid promotions, there are chances that you simply reach a large number of customers, through engaging social media posts and properly planned strategies.
#6. Customer Service: Customers now expect companies to handle their requests through social media. Social media allows for immediate interaction and customer feedback.
#7. Audience Analysis: Answer a range of business questions to help products make better. You'll gain insights into their daily lives and consumer behaviours, and answer questions such as buying behaviour, hobbies, financial situation, product quality etc.
#8. Offer, News and Events: SMM will help to spread offers, news, events, media coverage, webinar, periodic announcements etc. globally.
#9. Social Sharing Sites that boost SEO: Social media marketing posts and ads are key ways to an increase in traffic on your site. Content sharing, liking, retweeting or gaining followers to boost your SEO (Search Engine Optimization) rankings. It helps to build up quality backlinks and great for social bookmarking.
#10. Feedback: Customers now expect companies to handle their requests through social media. A study found that customers want their queries or resolution responses through social media.
So, keep your brand on the right track and start your social media channel now.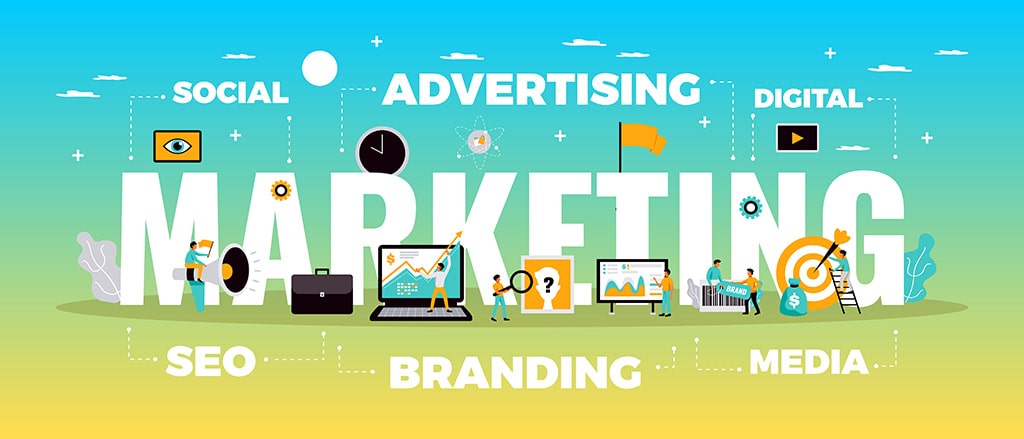 In this short article, you'll get to understand everything about SMM from targeting customers to creating posts and making them live.
What to submit on social media sites?
Post that display your products.
Content that involves your reader.
Videos that help your audience keeps engaged.
Starting surveys and inquiring customers point of views.
Publishing post on trending topics.
Using trending and popular hashtags (#).
Allowing consumers to know your organisation principles and values.
Business news and also Clients comments.
Contests are just one of those factors which people like to join.
Social Media Content Topics!
Content on social media sites must be engaging. The regulation you need to adhere to while making use of information on social networks is actually – The more your target market interacts along with the blog post, the much more your possibilities of acquiring highlighted ahead. Focus on your social networks web content suggestion, plans strategies, and after that, build content. And use popular and trends hashtags (#).
Such techniques that you can use to market on Social Media Platform!
Running an influencer campaign to market for your products.
Trends for online contests and regularity of giveaways.
Sharing customer feedback and reviews via social media for better engagement.
Ensure to ask for opinions, polls or post content which lets the user participate and like to share, comments, etc.
Make sure to create engaging social media videos for your social media feed.
Using polls to get conduct research, service feedback and increase your social media audience.
Make the article most effective use of the excellent feature story.
Live-streaming video offers individuals and brands a direct way to engage with your audience.
Get on trending topics as well as utilize the related hashtags (#).
In Conclusion,
Above all, there are a lot of methods whereby you can advertise on Social media site with a user-friendly resource which possesses some crazy and captivating. Social media sites blog posts for company, interesting articles and a lot more. All you need to have to perform is personalize them according to your brand name. You are finishing the blogging site once again with some instances of excellent social networks posts.