Domain List of Disposable Email Account and Phone Number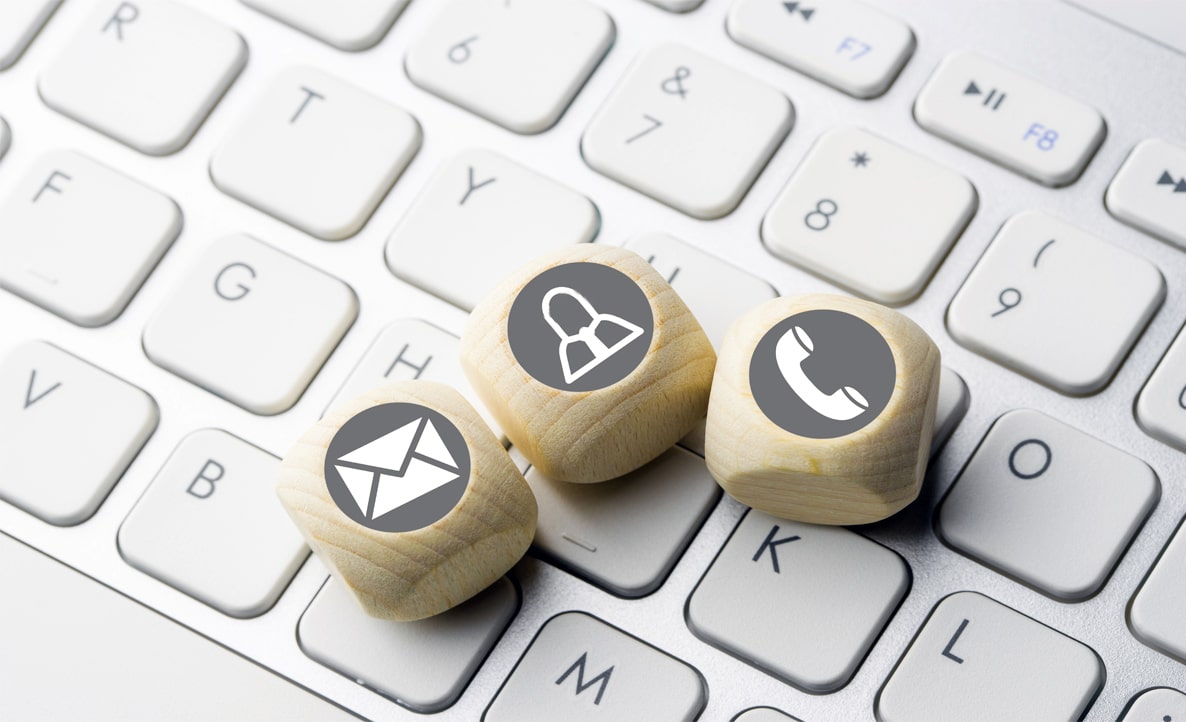 The best free service provides a temporary or disposable email account and phone number.
Disposable Email Account Website Links
Disposable emails to avoid leaking your confidential or personal information, prevent spam, advertising mailings and send emails without being tracked. You should want to avoid risking the website by sharing your email address with any third party. In that case, you can generate and use these temporary or disposable emails from the links below.
Why use disposable or temporary email addresses?
Here are the essential reasons for using disposable or temporary email:
Disposable email helps you to signup anonymously.

You can use them on any website for verification purposes.

Replying to an email or forwarding an email without disclosing personal information.

Your actual email address won't get stolen or hacked.
How does it work?
The system will automatically delete your disposable email address when its validity has expired. You will then no longer receive emails from that address.
Gmailnator stands out as the most advanced temporary email service on the web because it allows you to use a Gmail email address, unlike other temporary mail providers that do not support it.
Don't want to give them your actual email? Use a temporary disposable email address! Avoid spam and stay safe.
The temp mail address to keep your original email safe. The disposable temporary email platform provides fleeting email addresses.
10-Minute Mail is a secure temporary e-mail service. Beat SPAM with the best disposable email service.
Free, quick, and temporary disposable email address service. You have 48 hours to use this mailbox; if you do not visit your mail inbox within 48 hours, it will be deleted; once seen, your mailbox extends to another 48 hours.
Maildrop provides free disposable email addresses for use in web forms, app signups, or any other place you'd like to protect your privacy.
Disposable Temporary Phone Number Website Links
Disposable temporary phone numbers to protect yourself from fraud, avoid leaking personal information and stop spam and advertising. The Numbers generally used for OTP verification, SMS processing, voice mail, etc., can be tested.
If you want to avoid taking the risk that the website shares your phone number with any third party, Then you are at the right place. Here we provided the list of websites with a disposable mobile number for verification.
Programmers and developers are also using disposable temporary numbers for testing purposes.
Why use a disposable temporary phone number?
Here are the important reasons for using a disposable temporary phone number:
You can use this number for any testing purpose.
OTP verification with a disposable mobile number and making accounts for registration on one-time use websites.
Some sites are untrustworthy, So you don't want to share your number with them.
Make Social accounts with a fake number (Ex. Whatsapp, Hike, Telegram, WeChat, Line, etc.)
They also prevent SMS spam.
To guide your privacy, you can receive SMS online on your computer rather than using your actual phone number. The following sites are the top 5 free sites where you can receive SMS online without your phone number.
Receive-smss.Com is a free service for receiving SMS and voice mails online. There is no need to register. India, US, UK, Russia, etc.
No Registration. Receive SMS online FREE using our disposable/temporary numbers from India, Australia, Canada, China, France, Germany, Hong Kong, Indonesia, Israel, Malaysia, Mexico, Myanmar, Netherlands, Philippines, Russia, SA, Sweden, Ukraine, UK, US, Vietnam.
Receive your messages online – Keep your number private and receive your messages online or via email. Stay anonymous with FREE phone verification.
Receive-SMS-online.info is a FREE service for receiving SMS messages online, based on REAL SIM, and shows you the exact information received by the modem with Dynamic Sender ID.
Never enter your actual number again! Protect your privacy by using one of our disposable virtual phone numbers. 100% anonymous & secure.
Receive Sms Online, provide SMS online, temporary phone number, free virtual phone number, receive SMS online free.
Free Anonymous Email Sender
Send anonymous unlimited text emails and HTML emails with attachments for free.
Free online fake mailer with attachments, encryption, HTML editor, and with advanced settings.
We put together this list of free tools and resources websites. You'll need either web development, web design, or both.
Have other applications you'd like to share? Let us know in the comments below!