Steps for Online Fee Payment Through UPI – Google Pay, BHIM, Paytm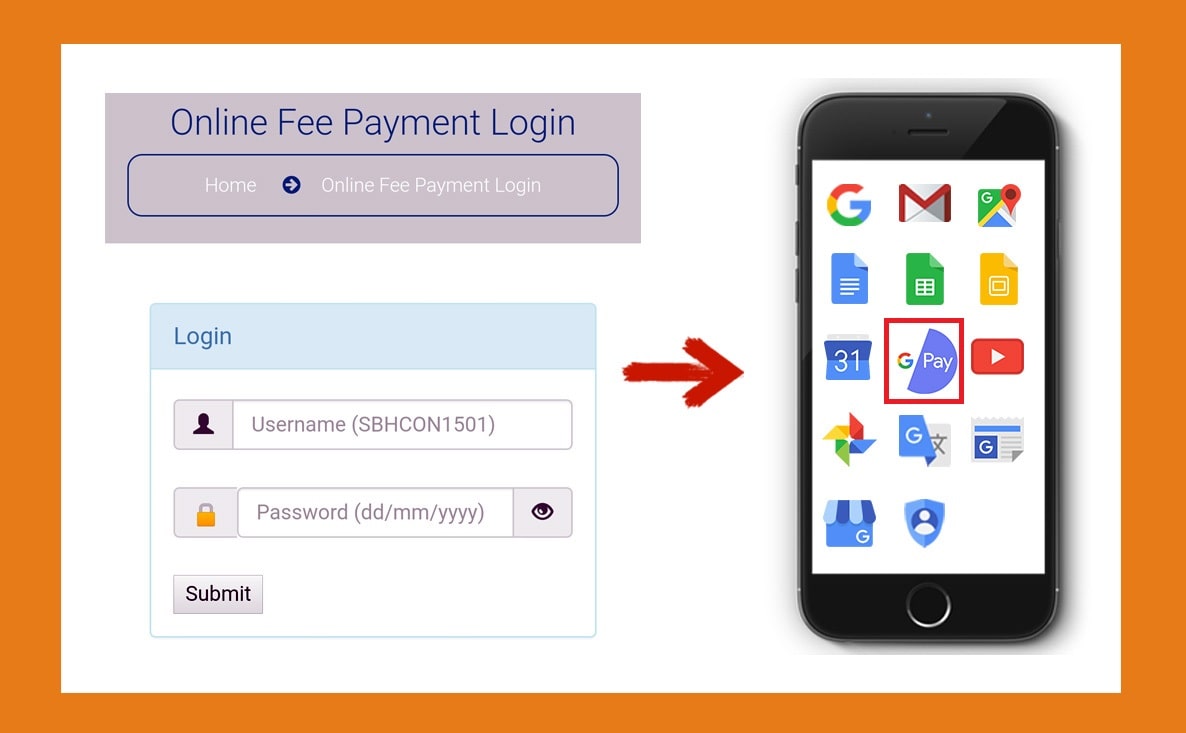 How to make Fee Payment through UPI – Google Pay
Step-by-Step guide St. Barnabas Hospital College of Nursing online Fee payment.
Ensure that your limit on UPI has been more than Rs.10,000/- per transaction. Your bank might have its own limits on how much you can send or receive. Contact your bank for more information to increase the limit.
Note: convenience fee or per transaction charges.
UPI convenience fee is Rs. 17.70/- per transactions, i.e. Google Pay, BHIM, Paytm Etc…
1. Open website sbhcollegeofnursing.com
2. Go to Menu >> Fee >> Online Fee Payment >> Login with Username & Password
(Username and Password will be provided by college. Ex: Username – SBHCON1501 , Password – 15/01/1990, whereas DD/MM/YYYY)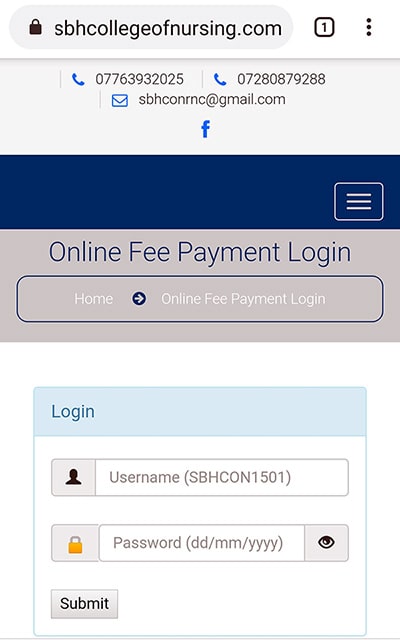 3. After successful login fee structure screen will apear. Choose your Installment or Quarterly fee –> click Pay button.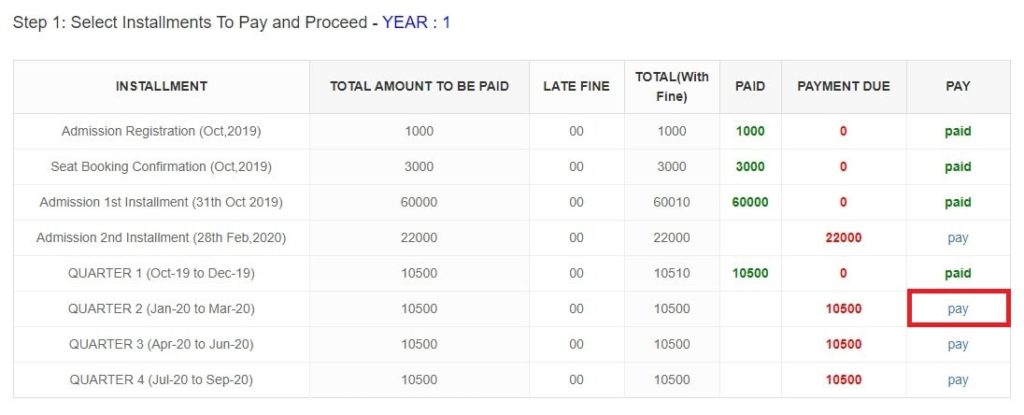 4. Make sure you have to make payment are shown in field and click Proceed Button.
(If your transactions allowed to make less then Rs.10,000/- or more then Rs.10,000/- then you can change amount by manually entering. You can make payment by multiple time with any amount.)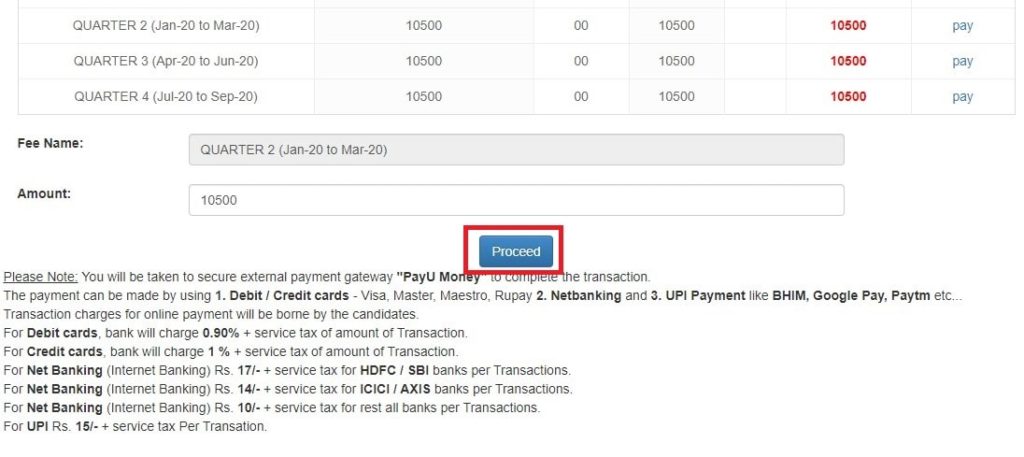 5. Check all the details are correct, please don't change anything here. Click Pay button.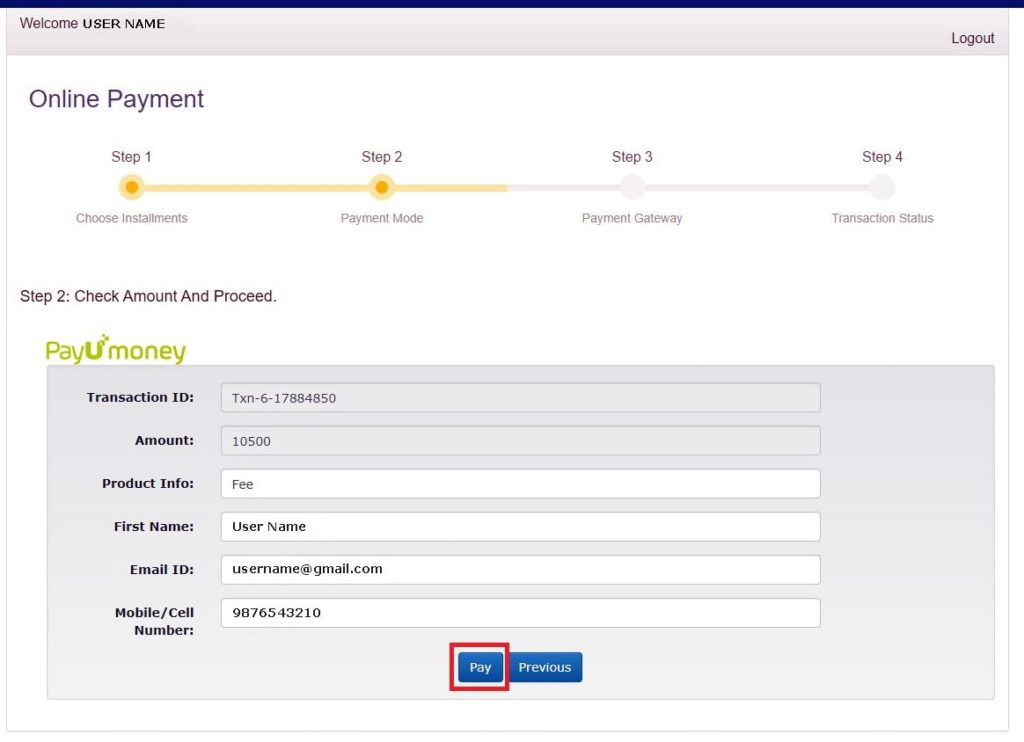 Its open Payumoney Payment Gateway.
6. Click on UPI. It ask enter Your VPA (Virtual Payment Address) or UPI Id.
7. Write your VPA Id in VPA field.
8. Write your VPA Id in VPA field.
9. Click Pay Now button.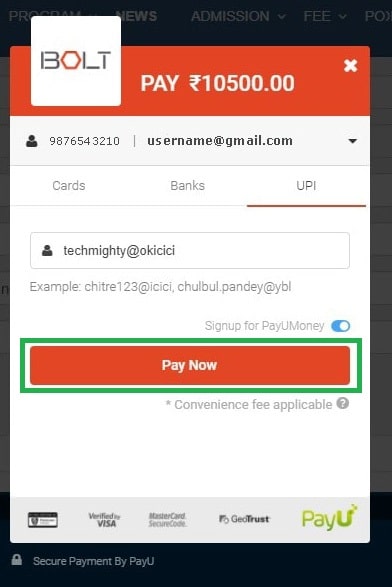 10. It send payment request to Google Pay App (Please complete the process within 5 minute. If failure, you have to process from begining).
11. Do not close screen only minimize it.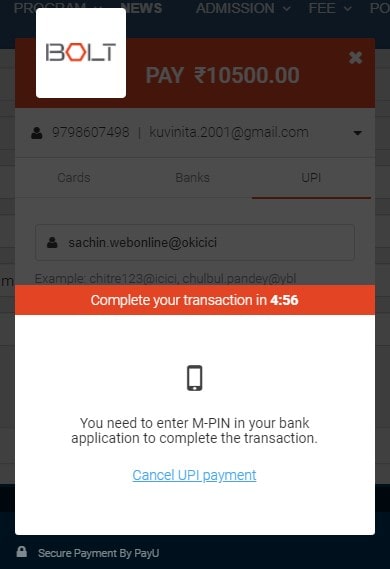 12. Open Google Pay app on your mobile.
13. After open, go to bottom or scroll down the screen to find ALL TRANSACTIONS and click it.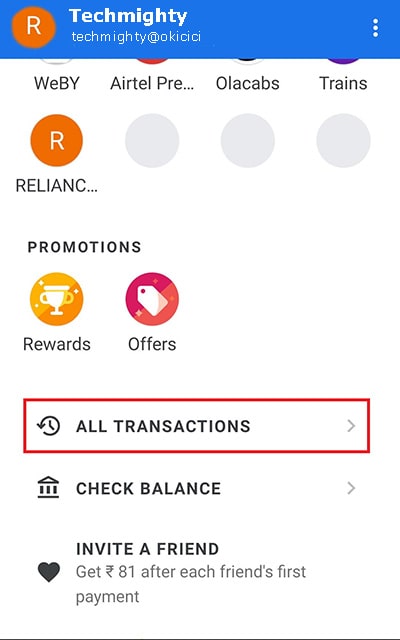 14. Here, you can see a payment request has been sent from sbhcollegeofnursing to your account. Click it.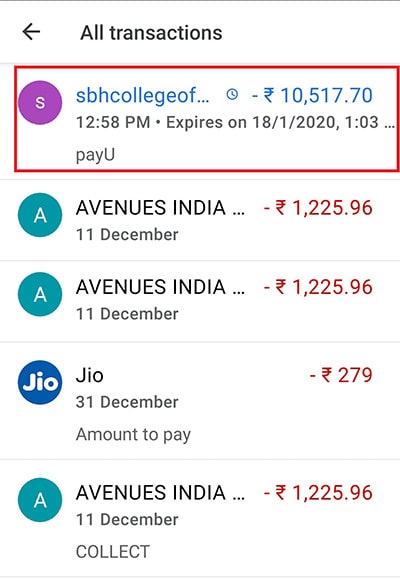 15. Amount + Convenience fee (Rs. – 17.70/-). Click Proceed to Pay.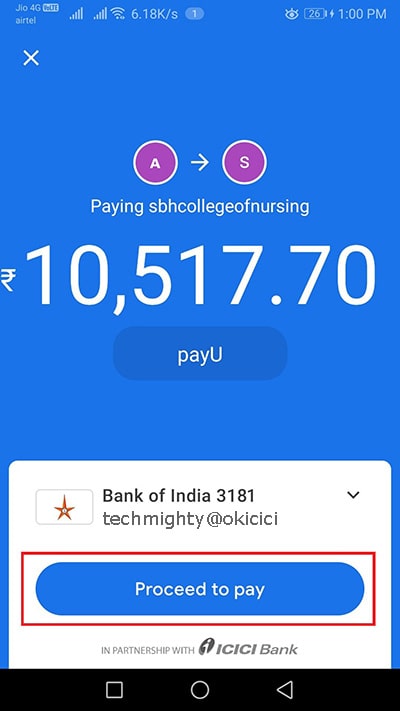 16. Afer entering transaction pasword, amount has been deduct from your account.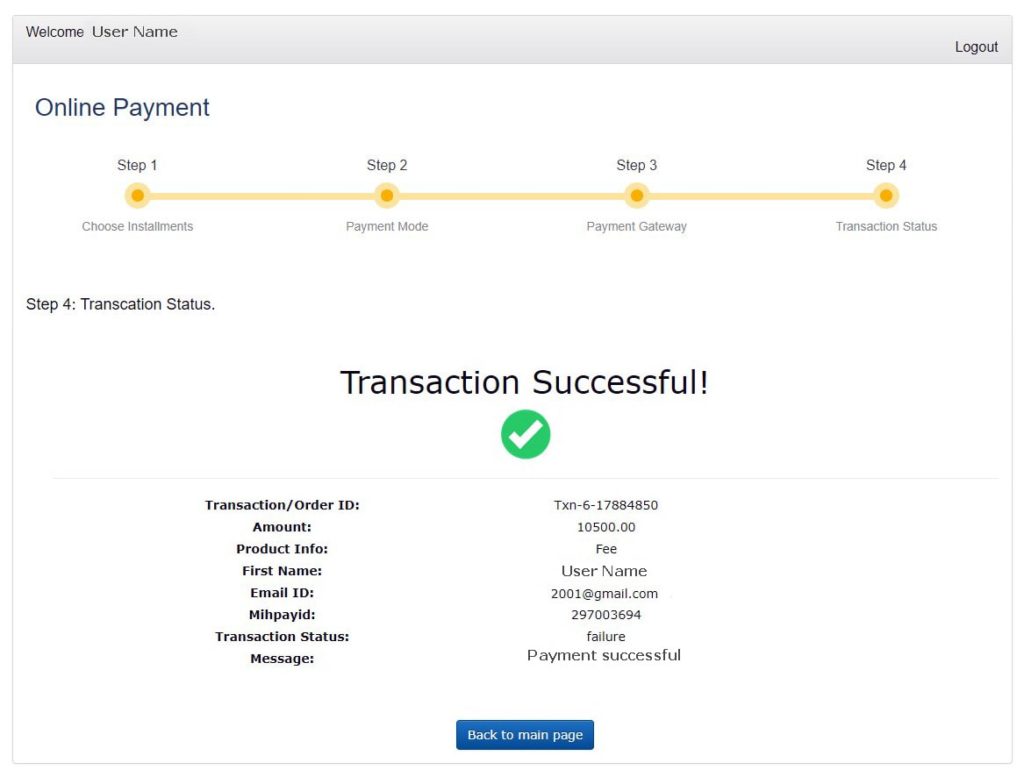 17. Your payment has been successfully processed. Thank you 🙂